Ishtiak Ahmed Taher, SHRM-SCP
"Upskilling" is no more just a buzzword, it is a "must do" for professionals at all levels if they want to remain relevant in this rapidly progressing world of business. For HR professionals, it is even more critical as they are the people who are driving this people development agenda within their respective organizations. But, how can HR develop others if it itself remains outdated? But, is there a clear roadmap how HR professionals can develop themselves?
Much has been said about "upskilling" lately. And I do not believe that this commotion is going to die down anytime soon. Like all other professions, human resource (HR) is also no exception from this upskilling fever. But the question is, "How to upskill in HR?" There are so many suggestions and options that it is truly difficult to focus on anything specific. So, let us start with a question to HR professionals, "What kind of HR professional are you?".
There are two possible answers to this question:
You are a DASH-SHAPED ( – ) HR professional: i.e. You have diverse knowledge and skills in several areas within the greater domain of HR. But you have no specialization in any specific area of HR. So, you are a generalist who is very likely a "Jack of all trades and master of none"
You are an I-SHAPED (I) HR Professional: i.e. You have deep specialization in one specific area within HR, but do not have much exposure to other areas within HR and also have very limited generic skills or knowledge that are essential for a modern HR professional working in a fast-paced business environment.
But do we have any better option other than the two mentioned above? Before looking for an answer to this question, let us take a look at how HR professionals are developing their respective HR career in Bangladesh.
Other than a few sectors like RMG, textiles, banking, pharmaceuticals, construction materials and telecom, organizations in the other sectors are mostly medium or small in size. So, the size of their HR team is also correspondingly smaller. In an HR team of 1-5 person, it is very challenging to develop deep expertise in any specific area of HR. HR professionals in these organizations typically play the role of a generalist wearing multiple hats within HR. Some examples of generalist roles include talent acquisition with L&D or reward management with HR data management or industrial relations with admin etc. However, you are lucky if you only have two roles. Most of the HR generalist jobs will have diverse functions within a single job description. HR professionals who work in these kinds of jobs for longer period, develop a dash-shaped competency pattern. This eventually limits their career scope as these professionals are seen as "not having any USP (Unique Selling Proposition)" within the greater domain of HR.
On the other hand, in the larger organizations with 20 and above number of HR professionals in the HR team, there are opportunities to accommodate specialist roles in L&D, total rewards management, industrial relations, performance management, HR business partnering, HR data analytics etc. However, other than a few MNCs and progressive local companies, HR professionals seldom gets opportunities for job rotation. It is also not always organization's fault; many HR professionals are also reluctant to come out of their comfort zones. They prefer to continue doing what they have been doing all along. Besides, the number of specialist roles in the market is so few that it is also difficult to have the desired career growth (within Bangladesh) in those specialists HR roles. So, after spending 10 years in total rewards, you will be tagged as the "C&B guy" or similarly the "L&D lady" which limits the career growth prospect. Because they are neither considered for other specialist roles nor as generalist roles like HRBP or Head of HR. Whereas in our neighboring country India the scenario is completely different. Due to the sheer size of their market, presence of all the global MNCs and the bigger size of the organizations, one can have a very successful and fulfilling career as a specialist in any specific area of HR. For example, due to the mammoth size of Indian IT industry, one can have a very successful career just as a "tech recruiter" in India.
What kind of competency profile should HR professionals have?
If you are either of the category A or B mentioned above, very likely you have some upskilling to do. Because, in context of this VUCA world (Volatility, Uncertainty, Complexity and Ambiguity), global consulting giants like Mckensy is recommending a T-Shaped Competency Profile, with a broad set of generally applicable skill, supplemented by a spike of a specific expertise. The vertical bar on the letter T represents the depth of related skills and expertise in a single field, whereas the horizontal bar is the ability to collaborate across disciplines with expertise in other areas and to apply knowledge in areas of expertise other than one's own.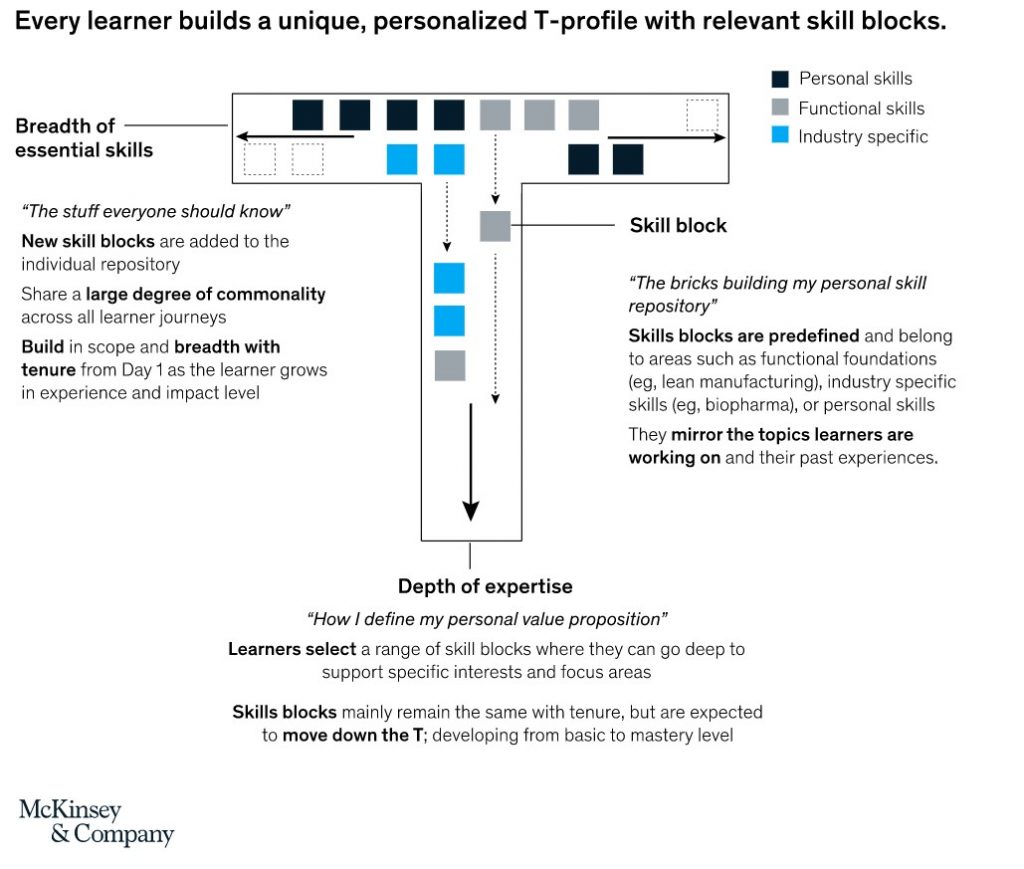 Among the most prominent HR competency framework models, we have the BASK (Body of Applied Skills and Knowledge) from SHRM and the Capability Model from HRCI. Both of these institutions are highly respected in the field of HR and their certification programs like SHRM-CP, SHRM-SCP, PHR and SPHR are hugely popular among HR professionals across the world. However, these frameworks are more generic in nature and identifies the essential competencies that are relevant for the broader domain of HR.
In line with Mckensey's T-Shaped competency profile, Netherlands based online HR learning platform Academy to Innovate HR (AIHR) has rolled out this T-shaped HR competency framework for HR professionals. Instead of a broader and generic HR competency model the AIHR Competency Framework takes a narrower yet focused approach. In its T-Shaped model, AIHR identifies what it takes to be a modern and relevant HR Professional who can drive business value across the full HR spectrum. According to AIHR, "It is no longer enough to specialize in a single functional HR competency. HR Professionals need to become a generalist in four core HR competencies and a specialist in at least one functional competency".
AIHR's T-Shaped HR competency model recommends HR professionals to have four basic competencies; i.e. they should:
Be Data Driven
Have Business Acumen
Be Digital or Technology Savvy
Be a People's Advocate
In addition to above listed competencies, an HR professional should have deep expertise or specialization in at least one functional area of HR like talent acquisition, organization development, talent management, learning & development, total rewards management or industrial relations etc.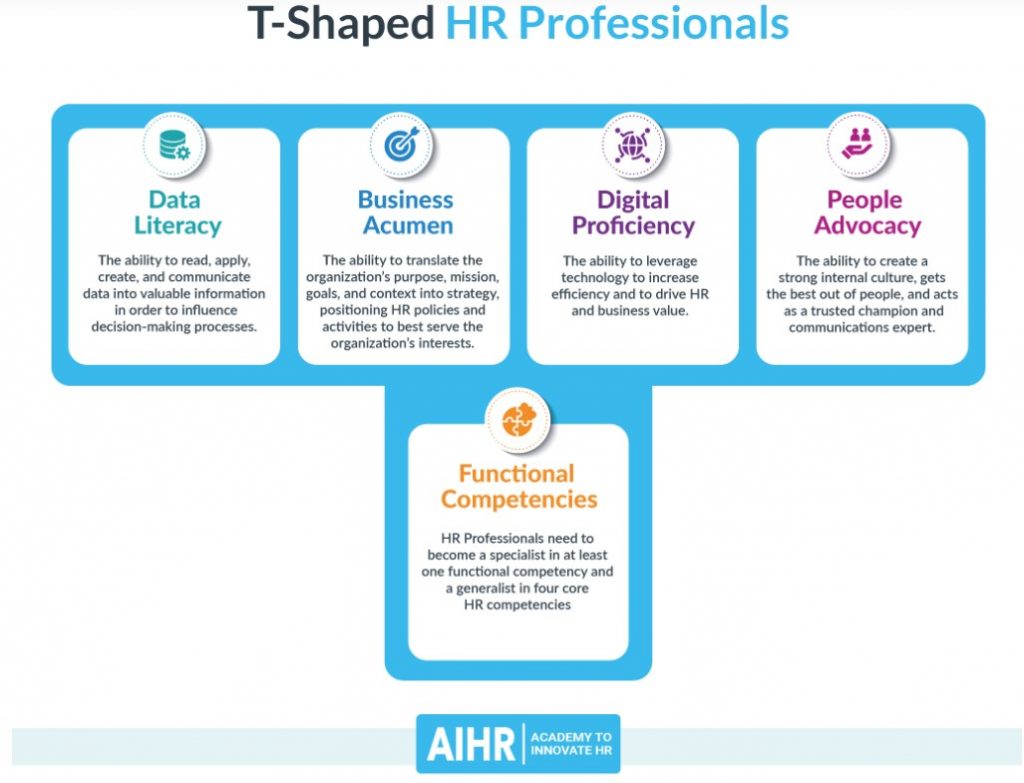 How to develop a T-Shaped HR Competency Profile?
First step of any development process is assessment of the current capability. You can conduct a self-assessment of your current state of HR competencies or you can also take help from your peers or managers whom you can trust and believe that will give you a very specific and objective feedback. However, you can also use AIHR's T-Shaped competency assessment test to get a clear picture about your current level of HR competencies.
As for the development process, I am a great fan of the 70-20-10 learning model rolled out by Center for Creative Leadership (CCL) in the mid-nineties. Although the model is almost 30 years old now, it is still very relevant for professionals at levels. Now, let us see how we can use this model for development of our own HR competencies.
On the Job Learning (70): When we say "on the job learning", it seems like continue doing what you have been doing and learn whatever comes in our way. It is no denying that we learn when we make a presentation or reflect on our past work or even when we write a blog, article or books. But an effective OJL effort has to be much more focused than just doing your job. It may include:
Special Projects: You should involve yourself in any cross-functional projects within your organization. It may be selection and launching of an ERP system or launching a new e-commerce site to enhance customers' experience or collaboration with other functions to enhance employee engagement etc. Such projects do not necessarily have to be very big. But participation in such projects gives you a great opportunity to enhance your relationship and business acumen skills.
Stretch Assignment: A stretch assignment is a project or task that is currently beyond your level of knowledge or skill. Such assignments serve to "stretch" you developmentally by placing you in a challenging position. For example, if you had been working in talent acquisition all along, you may be assigned to conduct a disciplinary procedure launched against an employee. This is an assignment related to industrial relations which you have never done or experienced before. So, that is a perfect stretch assignment which will take you out of your comfort zone and help you to enhance your skills in certain functional areas.
Job Enrichment: Your job can be enriched by adding more dimension or scope to your current work. For example, I have come across junior HR professionals who only does this very transactional type of payroll administration. Job responsibility in such a job includes collecting payroll related information like employee attendance and leave records, any change in salary, payroll deduction or addition etc. and then input this information into payroll software and submit to finance who is responsible for calculation of income tax and complete the process. This job can be enriched by adding the income tax related responsibility or stretching it further by adding some tasks related to compensation and benefit management like coordinating a total remuneration survey or assist in designing an incentive scheme for the sales force.
Learning from your peers and network (20): Learning from others, either within or outside your own organization is also known as "social learning". Social learning happens by interacting with and observing other people. In the workplace this occurs through interacting with co-workers and managers. By completing tasks or projects and overcoming challenges together, your employees learn from their peers while working towards a common goal. However, there are some other methods that individuals or organizations can adopt:
Coaching & Mentoring: For example, if a junior role in industrial relations function in an organization demands strong negotiation skills, the best way for the incumbent to learn this skill is by being guided through an actual negotiation scenario with the CBA of the organization by a veteran IR Manager who has deep expertise in this field. In contrast to coaching, mentoring is a more long-term professional relationship with a more experienced professionals within or outside your own organization. The employee learns through observing and interacting under the guidance of others, an opportunity that may not be possible to achieve through a more formal type of training.
Formal but Flexible Learning (10): Historically most of the corporate learning activities followed a "push" model. An employee was nominated for a training program that was scheduled on a specific date and venue. In response, the employee appeared in the venue and attended the program and then returned to his or her workplace. So, the whole idea was to "push" some learning contents towards the employee. However, with the introduction of new technologies, there has been an ongoing and visible shift away from the "push" model.
In contrast to this "push" model, younger employees are now gradually moving towards a more flexible and informal "pull" model of learning. It is similar to the experience we have with the likes of Netflix where the audience have the flexibility to watch a movie at their own time. Today's employees also see learning and development as a continuous process, easily accessible anywhere and anytime. They prefer to learn at any convenient time either during or outside of work hours through their personal computers or handheld gadgets like mobile phone, tablets and in different formats like blog, vlog, video, quizzes, podcast etc. Organizations are also responding to this need by incorporating internal learning portals, Learning Management System (LMS) and also subscribing to external remote learning provider platforms commonly known as MOOC (Massive Open Online Course). Some of the most popular MOOC platforms are EdX, Coursera, Khan Academy, AIHR, Udemy etc.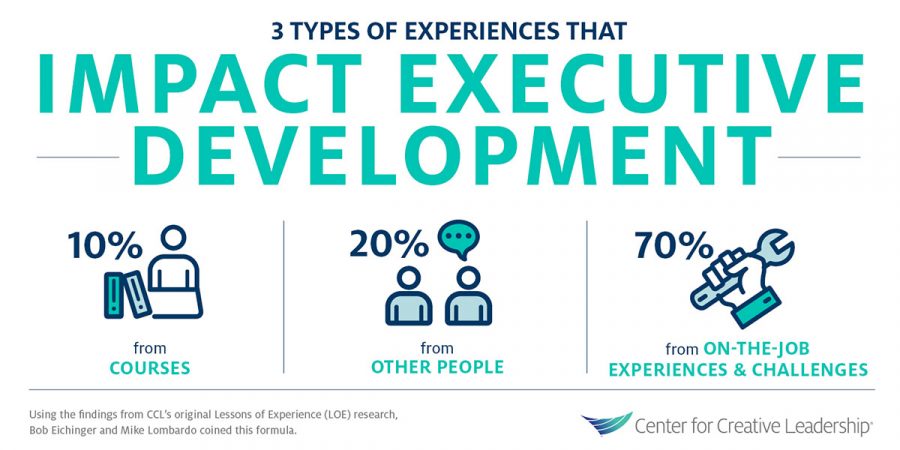 For your journey towards becoming a T-shaped HR professional, besides attending formal training on your specific area of interest, you can also update yourself by reading contemporary business or HR related books or learn from the online platforms like LinkedIn which is extremely resourceful for all kinds of professionals.
Finally, every professional should realize that, "Your professional development is primarily your own responsibility". Yes, your organizations or your peers may help you in this process, but you will have to be in the driver's sit in this self-development journey. This is true for HR professionals also. It is not very uncommon to see that while HR professionals are dedicating their time and energy to develop others, often they ignore to develop themselves. So, as an HR professional "now" is the right time for you to lay down a clear roadmap towards becoming a T-shaped HR professional who is "Jack or Jane of many trades but master in at least one specific area within HR". Let us not wait to start this exciting learning journey.