Ishtiak Ahmed Taher, SHRM-SCP
While in most part of the world, the word retirement is greeted with a great sense of relief and freedom, same cannot be said for Bangladesh. Here, particularly in the Armed Forces, the 'R' word evokes a lot of apprehension and uncertainty among the potential retirees. Among many reasons, the retirement age of officers is a major cause of this tension. As the retirement age is tied with individual officer's rank, unlike their civil counterparts, the Officers in the Armed Forces usually retire at a much younger age. The median retirement age of regular retirees would be around 50 years of age. If we consider the other forms of voluntary and involuntary retirements, the number could go down even further. That means, a retired Army/Navy/Air Force Officer has another 10 – 15 years of working life still ahead after s/he retires from the service. So, how to recognize and then address the challenges that come with this very important transition from a military to a civil career?
Recent trends show that, depending on personal aspiration and capability, there are many options that an Officer can pick from. Some have taken the courageous decision to be entrepreneurs, some have set their goal to pursue a career in politics, some have stepped in to roles of educator or consultants and some even migrated overseas to pursue a career with UN or explore other ventures. However, majority of the retirees usually decide to pursue a regular "9 to 5" job in the corporate sector of Bangladesh. This writing is primarily for those soon to be nouveau corporate professionals with a military background.
POST-RETIREMENT CHALLENGES FACES BY VETERANS
For a major transition like this, the first step is to be aware of the circumstances and challenges that are ahead of you. While individual circumstances may vary, the major challenges faced by the veteran officers are quite common in nature; to mention a few:
Financial Burden: Barring few exceptions (Physicians and other direct entrants) Officers in the Armed Forces usually start their military career very early at their late teens, just after they graduate from High School. In social context of Bangladesh, they become employed at an age when no one expects them to be. So, this ominous prospect of being unemployed is very unique to them and to make the matter worse, it comes at the later half of their lives when they have already moved past their time under the sun. In many cases, retirement comes at such a stage in an Officer's life when his personal financial burden is the maximum. Children are typically at college or University, where education is fairly expensive and with the impending retirement there is also added expense of house rent and other household expenses. So, all these combined, the experience of retirement is very stressful for the retiree and also for the family.
Career Planning: In a military environment, individual officer's role in planning and managing his or her career is rather limited. An officer can pass different mandatory qualifying exams and score good grades in the courses or trainings that are offered to him and also put in his best in different positions he serves. But what will be his next role in the service or when he will be promoted to the next rank, that depends on the service's policy or requirements. The responsibilities of managing officers' career primarily lies with the Military/Naval/Air Secretary (equivalent to HR departments in corporate) in Armed Forces. Most importantly, unlike professionals in corporate sector, a military officer does not enjoy the freedom of choosing a different employer if his or her career aspirations are not met in the respective service. In contrast, in a post-active service scenario she is all by herself in a seemingly alien environment. This is a very unique experience for a newly retired veteran.
Compatibility of Military Skills in Corporate Jobs: Depending on his corps or branch, an Officer in the armed forces acquires many skills. Some of these skills are technical or physical in nature like navigating an oceangoing ship at sea, flying a fighter jet in the sky, managing fire safety at workplace, designing and conducting trainings, writing a strategy paper or firing a 40 mm cannon etc. On the other hand, they also acquire behavioural competencies like leading a team, managing conflict, problem solving and priority setting etc. A veteran officer is unsure about the skills and competencies that are valued by his or her potential employers in the civil corporate world. Veterans also may struggle to present the transferable skills that are critical to make them more employable.
Dealing with the Stereotype Perceptions: While searching for a job at corporate sector, veteran officers often face common stereotypes labeled against them. Some common stereotypes against military veterans are:

They are emotionally and intellectually less competent. They only know to follow orders without asking any question
Their leadership style is also very rigid. They only know to shout orders to their team members
They lack interpersonal skills and hence not suitable for jobs that need strong relationship skill and team work
They are financially very solvent as Government is giving them lots of benefits
So, it shows that many employers are unaware about the diverse skills and competencies on offer by a veteran. They only consider veterans for some typical roles with narrow scopes like: security management, administration & facilities management, credit realization, miscellaneous troubleshooting etc. This lack of knowledge about the veterans by some of the employers also limits the probability of success in the job search process for these veterans.
SUCCESSFUL JOB HUNTING: PREPARATION IS THE KEY
So, now you have some idea about the challenges that you may face in your post retirement life. But, how do you overcome these challenges? A successful transition in to corporate world can start with a solid preparation
Getting your Expectations Right: From my personal experience, a good number of Officers are guilty of unrealistic expectations about their post-active service lives. There are typically two groups at the extreme ends of the expectation continuum. The more optimistic bunch believes that they should start outside exactly at a comparable position, if not better, at the very outset of their corporate career. The other party is seriously apprehensive about the mere prospect of the life after uniform – this dogmatic view is also not a fare portrayal of the retired life. Like in most cases, the reality perhaps lies somewhere in between. A good preparation well ahead of your R-Day could make your transition much smother.
Activate your Personal Network: While you definitely cannot predict or forecast every situation, you can surely prioritize a few things like managing your personal finances or assets and plan for relocation of your family to a suitable place outside cantonment etc. Then you should focus on networking; particularly with your veteran colleagues who had already walked this transition road. You should also consult your civilian friends and family members in the corporate or other professional or entrepreneurial streams. This networking will help you to get a more realistic view about what to aim for and make your preparation more focused.
Formal Education: A very important part of the preparation is getting your formal education right. However, a formal post-graduate degree is neither mandatory nor also it guarantees a smooth transition to corporate world. But, in most cases, a post-graduate degree will broaden your job search basket, i.e. it will allow you to apply for wider ranges of jobs. Needless to say, the most common and popular education is MBA. Some undertake MBA while in service and the rest do it simultaneously with a job or a handful of people also pursue MBA as a full-time student after their retirement. However following points should be considered:
While choosing the business school, you should give high importance about the quality and brand of the school you are going to. Do not try to save money by choosing a cheap school. It could turn out to be a very costly investment in the long run. A good school will give you two specific benefits. First, the quality of faculty staff and facilities are likely to be better which will give you a better learning opportunity. Second, your classmates will come from different well-placed positions in MNCs and reputed local companies, which will give you an invaluable networking opportunity.
Another important point is whether to opt for an Executive MBA or a regular MBA. The rule of thumb is if you already have a 4-year degree at undergraduate level, you may go for an Executive (or any other shorter version) MBA. But, if your undergraduate education is a 2/3 year pass course degree or a diploma, go for a regular sixty-credit MBA.
Finally, what should be your major in MBA? There are numerous examples that corporate professionals' work areas are completely different from their major in graduate or undergraduate studies. However, what interests you should come first and you should also consider your age and related experiences in the service in this regard. For example, if you are on the wrong side of fifty, it may be quite challenging to start a career in Marketing or Finance at that stage. Instead, you may consider subjects like HRM, SCM or Operations Management for major. You can also opt for dual major as most of the private Universities offer such opportunities.
Craft a Good CV or Resume: As part of your preparation for retirement, you should devise your specific job search strategy. The first step of this preparation is to prepare a CV (or Resume). The closest experience you have, till date, about writing a CV is probably writing a Bio-Data before your wedding. However, CV/Resume has nothing to do with your Khan Bahadur Grandfather or Secretary Uncle or the distant aunt's husband who happens to be a political bigwig. CV is a personal marketing tool that should highlight your experience, competencies, education and transferrable skills that are relevant or preferred for the types of job you are applying for. There is no "one size fit for all" CV. You should customize your CV (and cover letter) for every job you are applying for. However, most important aspect about your CV is translating your military experience in to comparable experience and skills that are sought after by your potential employers. For example, Job titles like Gunnery Officer in a BN Frigate or Brigade Major (BM) in an Infantry Brigade or Officer Commanding of a Fighter Squadron may not directly relate to a job like National Distribution Manager in a Pharmaceuticals company. So, in your CV, you need to translate your work in military in to specific skills and competencies that are relevant to the position you are applying for. There is nothing wrong in seeking help from experienced professionals or senior colleagues to get your CV written correctly.
Different Job-Hunting Channels: Now you have got a stellar CV in your hand, what to do next? Simple! You need to start applying for jobs that interest you. Most traditional form of job application is applying against job advertisements posted at job sites like bdjobs.com or daily newspapers. While I do not discourage such applications, experience shows that success rate of such applications is not very high. As you are typically looking for a mid or senior level position, the most effective form of job application is employee referral. Employee referral means forwarding your application to the hiring manger or the recruitment/HR manager directly through an employee of the concerned organization. This will give you a higher chance of surviving the initial screening and being short listed for the first interview. Another form of job application is through Executive Search Firms (AKA Head Hunter). There are a good number of executive search firms who help professionals in their respective job search. However, search firms are usually more effective when you already have some relevant job experience under your belt and you have established your reputation in the relevant job market.
Preparation for Job Interview: To be successful, you need to take very thorough preparation for the job interview. A good organization may use Competency Based Behavioral Interviewing (CBBI) method to judge your suitability against defined behavioral and functional competencies relevant for the position. Search for STAR interview technique in YouTube to learn how to deal with this kind of interview. You should do a thorough research about the organization structure, its business, products and services, key leaders of the organization, key deliverables of the position, major pain points or challenges faced by the organization and the position etc. A thorough preparation will give you a distinct edge over other applicants as it will clearly manifest your keen interest about the organization. There are numerous interview and job search tips available in the internet. If you can spare a little bit of time for research, it is likely to pay you a very rich dividend.
Selection Tests: Some organizations (particularly MNCs and INGOs) use some mandatory aptitude tests and/or psychometric tests as part of their applicant screening process for all levels of positions. Do not let your ego to get better of you and feel insulted if you are invited to attend such tests. Just prepare as best as you can. These are usually passable tests.
Evaluating your Job Offers: The early days after retirement could be very unsettling for many. Longer you remain unemployed more will increase your level of anxiety. Take your time to look back and reminiscence your time in uniform. Do not just panic in to accepting whatever job offer comes in your way without considering the terms and conditions of employment. If you do so, you could soon find yourself looking for an exit door. This could make you very nervous and you may find yourself repeating the same mistake. A series of such quick entry and exit will do no good to your professional credential and soon you may be considered as a risky investment by potential employers. Remember, your ultimate aim is to launch a new career, not just getting a job.
While evaluating a job offer, first, give priority to the job content, i.e. what are the major duties & responsibilities? Does it offer enough learning opportunity? What is the scope of career progression from such a job? Next, take stock of the organization. How is the working environment and culture of the organization? Is it an employer of choice? i.e. How strong is the employer brand? Who will be your Manager? What kind of person s/he is? Finally, take a thorough look at your employment terms and conditions. Besides cash compensation, what other non-cash benefits are offered? Where is the work location? Does it involve daily long commuting that you will be left with no time for your family? Or, does it involve relocation of your family? Does it offer a 5 or 6-day work week? Is it a time-bound contractual employment or an open-ended permanent employment? Form my experience, permanent job is a myth in corporate world. So, if all other terms of employment are favorable, do not reject a job offer only on the pretext that the job is not "permanent". A job, even if it is contractual or remuneration wise not very attractive, may offer you the much-needed stepping stone for a solid career in future. Also remember, you do not have to accept whatever terms are offered by the employer. There is almost always room for negotiation with a job offer. Welcome to the corporate world!
Be Aware of the "Fancy Job Title Trap": Unlike the Armed Forces, in corporate sector there is no common standard of job titles or organization structure across different industries or even in different organizations within the same industry. A job title Director in one organization could be comparable to a General Manager in a second organization and may be comparable to a Manager in a third organization. Some employers deliberately sweeten the job titles to attract potential applicants – a phenomenon that I call Title Inflation. So, if you do not do your research about the job and the organization correctly, you may fall victim to accepting a job offer that is rich in title but poor in content.

BEING SUCCESSFUL IN YOUR CORPORATE JOB
After you have successfully landed a corporate job, you need to focus on becoming successful in your new role. There is a significant difference in the work ethic and culture between a military and a civilian workforce. Some of the important aspects of your corporate jobs are explained below:
Early Days in your Corporate Job: Once in the job, you should first invest your time knowing the organization from inside. Irrespective of your job responsibilities, you should take keen interest in the core business processes of the organization. You should know how this company makes money? What are the critical success factors of this organization? And how my function or my position does contribute to the business? You should also try to decipher the culture of the organizations. What is the founding story behind this organization? What are the core values of the organizations? What constitutes good and bad performance in this organization? Who are the key people that drive the organization? How important decisions are being made in this organization? Besides knowing your organization, know your job thoroughly. Establish rapport with all level of employees and all internal and external key stakeholders.
Your Personal Brand: You need to be aware of your personal brand, that is how you are seen or valued as a professional. A veteran officer attains many behavioral attributes during his tenure in the armed services. Among many, three attributes are most valued in the corporate world. First, your ability to complete the assigned task within the deadline. Second, your ability to solve critical business problems with minimum supervision in tough and chaotic situation (also known as VUCA, i.e. Volatility, Uncertainty, Complexity and Ambiguity). And third, your ability to effectively lead a team or function or even a business. These are the behavioral attributes that are common among veteran officers who successfully transitioned in to corporate world. You should brand yourself as the go-to-guy in your organization. Establish your reputation as a person who can solve critical problems. Remember, your employer will only value you if you can add value to the business. Do not waste your time worrying about job security. Rather you should focus on performing at a level that the burden of worrying is transferred to your employer. Let your manager or employer spend sleepless night worrying, "We cannot afford to lose this guy!" – that should be your personal brand.
Professional Trainings or Courses: There is usually a positive correlation between attending more trainings and career progression within armed forces. And trainings are usually of much longer duration which could be as long as 2 – 3 years. However, in corporate world, while trainings and employee development initiatives are highly valued, their efficacy is always judged in light of the business need. The length of such courses is also much shorter, ranging from half a day to maximum a month. Hence, do not just enrol in to any training or courses that interest you. Remember, your time, energy and money are limited and you need to spend them wisely. For example, if you aspire to work in the area of Human Resources (HR), what will you gain by enrolling in to a 6-month diploma in International Relations (IR)? You can gain the same level of knowledge, if not better, by reading related books, regularly following international news channels like BBC, CNN on TV or websites like https://foreignpolicy.com . You can even enroll in to free online courses commonly known as MOOC (Massive Open Online Courses).So, do not embark in to an aimless personal journey of enrolling in to anything and everything that are on offer as training. Instead, if you are employed, first try to get such trainings sponsored by your organization. If not, be very selective and only decide if you get positive answers to these questions like "Is this training going to increase my skill so that I will be able to perform better at my current or future roles?" or "Is this training/certification going to make me more employable in the job market?". Moreover, prefer subject related certifications (usually associated with a professional exam like PMP, CSCM, SHRM-CP/SCP etc.) that have international recognition and visibility.
A New Leadership Approach: The context of leadership is different in corporate world than it is in peacetime military. In military, your followers are usually well trained and fully aware of their responsibilities and tasks. Your position or rank is also a source of an overwhelming authority. There is no question of not following your orders. Even if your followers do not agree with you or worse, not like you at all, they will still have to learn to live with you. However, in corporate world, depending on the organization or team you are working at, quality of your followers may vary widely. While there are service rules, these are not cast in stone. Usually, there is a level of tolerance (may vary with organization, context and severity of offence) for deviation. Most importantly, if your followers do not agree with you, they can bypass you and go to your boss or even higher. And if that does not work for them, the competent ones can always find a different employer. Hence, influencing without authority is a key behavioral attribute that is critical for your success as a leader in the non-military world. To ensure that your team members are fully engaged, first, you will have to create a tangible mission or sense of purpose for them. Then, guide them where necessary and finally, delegate and walk out of their way after ensuring that everyone is aligned to the team's mission. You cannot just presume that the star performers of your team will always be there. You will have to work hard to ensure their retention.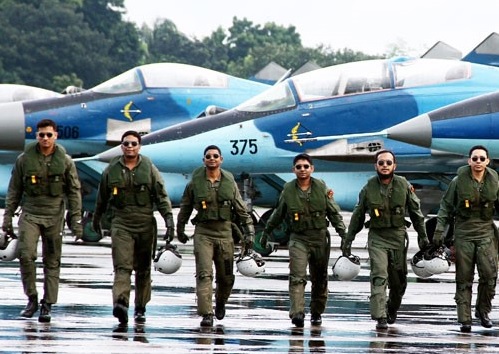 Some Essential Legal Knowledge: Irrespective of your role or function in the corporate world, you should have some basic knowledge about the labor or employment law or other associated laws in your area of work. For example, the Leave chapter in the Navy Regulations (same in other two services also) starts with a sentence like "Leave is a privilege not a right". However, according to the Labor Law of Bangladesh, a worker in the private sector is entitled to different types of leaves of absence. And as a manager or employer, it is your responsibility to ensure workers' legal right of enjoying their full entitlement of leaves. In case of any violation, legal action may be launched against you and your organization. Another example: cantonments or Naval or Air Force bases are run by the respective command. Police (as the law enforcing authority) can only gain access to such establishment if permitted by respective service's Command. But this is not the case for private sector establishments. If you are in charge of security or administration of a large factory or production unit, you will have to fully comply with the requirements of Police or any other relevant law enforcing agency. I know about an ex-military officer who was arrested by local Police as he, as the factory head of admin, refused access to police in to the factory premises. So, knowing the law may save you and your organization from unnecessary harassment.
When the Past becomes the Present, You Lose the Future: While driving a car, occasionally you need to look at the rear-view mirror to ensure that there is no impending danger from the rear. However, mostly you will look ahead to go forward. Similarly, in post-military life you need to focus on your new career rather than always reminiscing about the good old days in uniform. You need to respect your new peers and accept the fact that this is a new life for you and people around you may know a lot of things or have lots of skills that you are yet to attain. Some common complaints about ex-military officers are their know-it-all attitude or frequent use of expressions like "We used to do this in that way in the Service…" or using military slangs that may be considered harmless in the service but not in a corporate work environment. While I do not think these behaviors have any malicious intent or aimed at undermining anyone, attitudes like these may give a very wrong impression about you. People may perceive you as arrogant or impolite and may not extend the necessary cooperation you need to perform at your work. So, do not let any inadvertent but improper manifestation of your love for your service being misinterpreted by your corporate peers. You should be sensitive to the feelings of people around you. Focus on improving your listening skills and learn the new trades. Let the quality of your work do the talking. Let your employer think, "WOW! This ex-military officer is truly outstanding! I need more people like him in my organization". This is how you can truly contribute to the reputation of your service and also create opportunities for your fellow comrades in uniform. Remember, you cannot go forward by looking backward. Instead, be proud of your past, embrace your present and prepare for the future.
Networking for Career Development: As discussed before, you are primarily responsible for your career development in corporate world. Besides being very passionate about your work, you should always ask the question "what is next and when?" To ensure that you are privy to all the right opportunities, you should increase your visibility within and outside your organization through effective networking. Be a volunteer to work in cross-functional projects within your organization. Be a member of any authentic professional association in your respective area of work or be active in your MBA alumni association etc. While networking, do not always look for an immediate benefit with an attitude like WIIFM (What's in it for me?) – that is a rather selfish approach. Instead, you should always network with intent of helping others and surely you will also receive the help when you need it. You may also consider writing blogs in your area of interest, be active in professional social media like LinkedIn or involve in part time teaching or consulting jobs that will not only provide you more learning opportunities, they will also make you professionally more visible.
Know Your Professional Worth: You should also know about your professional worth in the job market, i.e. your value to potential employers. One way of knowing this is to occasionally applying for suitable jobs and observe what kind of responses you are getting. If you are getting regular invitations for interviews, this is a positive sign. If not, be introspective and try to identify the gaps and take actions to improve your professional profile. Do not put yourself in a comfort zone. Sometimes we are so comfortable in a job or in an organization that we forget about the life beyond our current job. While I am not asking you to be disloyal to your existing employer, you must live with the fact that your employer may not always remain loyal to you. As Nina Simone, eminent American singer, song writer and civil rights activist once said, "You have to learn to leave the table when love is no longer being served."
Set Some Personal Professional Goals: A more useful approach in managing your career is through setting short to medium term career goals. You should ask yourself, "what Kind of role I would like to be in the next three years and am I heading in the right direction for achieving that?" While setting personal targets or road map for your career, do not be mired in to the treacherous world of Job Titles. Instead of setting a personal aspiration like "I want to be a GM, Supply Chain in three years", your target statement could be something like, "I want to lead a Supply Chain function in a mid-size FMCG company within next three years". This kind of target is SMART (Specific, Measurable, Achievable, Relevant and Time-bound) and more actionable. However, as always, setting the target is only the first step, you need to proactively pursue your aspirations.
Do not Burn the Bridge: Once you have decided to exit your current organization, you should maintain a professional attitude till the last working day. Ensure you have served the notice as per your employment contract and help the organization towards a smooth transition. An acrimonious exit is not good as your relationship with your ex-employers and colleagues are very important for your career. The corporate sector in Bangladesh is relatively smaller in size and hence any negative information, either right or wrong, is likely to affect your career growth. On the other hand, an amicable and courteous exit may add another option to your future career. There are plenty of examples where an ex-employee returned to the organization in a higher and more important role. But, if your self-esteem or dignity as a human being is under threat and your current employer is completely insensitive to that, you may not be left with any other option but burning the bridge. May be there was no bridge at all.
Take Care of Your Health: You need to stay healthy to enjoy your success as a professional. A healthy lifestyle and balanced diet can help you to remain physically and mentally fit. Remember, you are no more under the rigorous daily routine of military life. Most of your time is being spent sitting on a chair and looking at one of the three screens; i.e. your Computer, TV or Mobile Phone. It is not very uncommon to see military officers gaining weight in double digit (in KG) within a few years of retirement. So, despite your busy schedule, you should still find time to burn some calories by playing golf or tennis or any other sports of your interest. If finding a sports facility is too difficult, just spare half an hour a day for jogging or walking or working out in a gym. And if you are on the wrong side of forty, it is a good investment to go through a general health check-up at least every other year to ensure that all the important physical parameters are below the danger line. It may sound like a cliché, but no denying the fact that Health is Wealth.
Take Care of Your Family: In pursuit of a career, you should not forget or ignore your family life, the most precious asset you have. Remember, a successful career is only a means to an end, not the end itself. An unhappy or a dysfunctional family life will make all your professional achievement meaningless. So, make it a priority to spend enough time with your loved ones. A spiritually and socially active life (not your social life in Facebook though!) will make you happy and more productive at the workplace. Do not be shy to say 'NO' to consistent extra work after office hours if it starts to eclipse your personal life. Let your employer know that your family life is very important to you and you are not ready to compromise on that.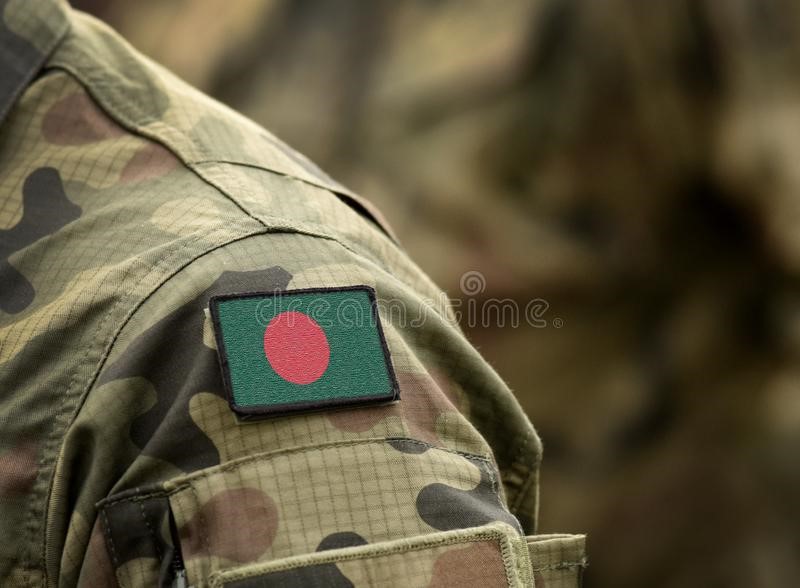 CONCLUSION
Finally, there is no denying the fact that a mid-life transition from military to civil career is one of the toughest transitions in a veteran's professional life. As discussed, a good preparation can eliminate unwanted surprises in such transition. One of the most important factors of such transition is its unpredictability. There is no straight-line equation that will tell you what amount of preparation would lead to what amount of success. After all, the term success itself is very relative and a continuously shifting goalpost. There is also no correlation between your success in military career and that of in your corporate career. Despite having a stellar career in the military, you may be struggling in corporate world and the opposite is also true. However, you need to remain persistent in your effort, be humble and patient and live with no regret whatsoever. And never forget to extend your helping hand to your fellow comrades in uniform. As Kevin Spacey, the Oscar winning Hollywood actor said "If you are lucky enough to do well, it is your responsibility to send the elevator back down." So today you may be waiting for the elevator, but when you will reach your destination, make sure you send the elevator back for others waiting downstairs.
(The author is an ex-Navy Officer turned HR Professional who can be reached at iat1502@yahoo.com )